Wayfinders
GigFinder

is a place to hire and be hired
In your neighbourhood, your city, and beyond
Taking you to a hire plane!
Place a job ad

Respond to a job ad

Upload your resume

Place a work wanted ad
More people are seeking contract work, or 'gigs'
Wayfinders Business Co-operative is a for-profit social enterprise serving the needs of 21st century professionals, independent businesses and organizations:
Freelancers and artists
Contractors and consultants
Professionals and self-employed
Independent businesses
Not-for-profit and community-based organizations
Co-operatives and social enterprises
Industry and business associations
Unions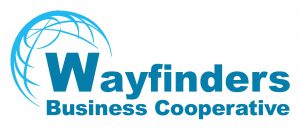 Wayfinders GigFinder is democratically owned and operated by Wayfinders Business Co-operative. Members each hold one voting share. Some member organizations have many users.

More businesses are outsourcing short term work:
Marketing and promotion
Commissioned art
Information technology
Architectural construction
Renovations
Customization
Web design
Delivery
Business make-overs
Special events
Training
This means you're likely to spend more time finding gigs than you used to. You will want to take your time and get good at it, and let Wayfinders GigFinder help you succeed.
If you need to hire the right contractor or partner, for a project term, we are offering to bring the best prospects to you.
We are setting up a matchmaking program that is similar to a dating matchmaker. But we are trying to match talents to tasks and contractors to clients.
In order to do this we are developing matchmaking algorithms, mathematical statements concerning your background – talents, traits, knowledge, skills, wisdom — and learning what it takes to get a job well done.